Talent Acquisition Services
Talent Assessment Services
Talent Development & Retention
Talent Acquisition Services
Entry Level or Project Based Hiring Assignments
Setting up Indian operations could be quite daunting, esp. when ramping up requires massive hiring of quality resource.
Steps in iCresset - We manage everything from logistics till final round of interviews, just need your go ahead on the final lot of candidates selected. The complete selection process is customized keeping in mind the unique requirements of the job and client organization's strategic objectives.
Our execution capability is backed by the robust infrastructure and logistics support of our partners, a 200 crore Assessment and Training firm. They have conducted assessments for over 3 million candidates till date for various prestigious exams and through their partnership with us are foraying into the corporate sector!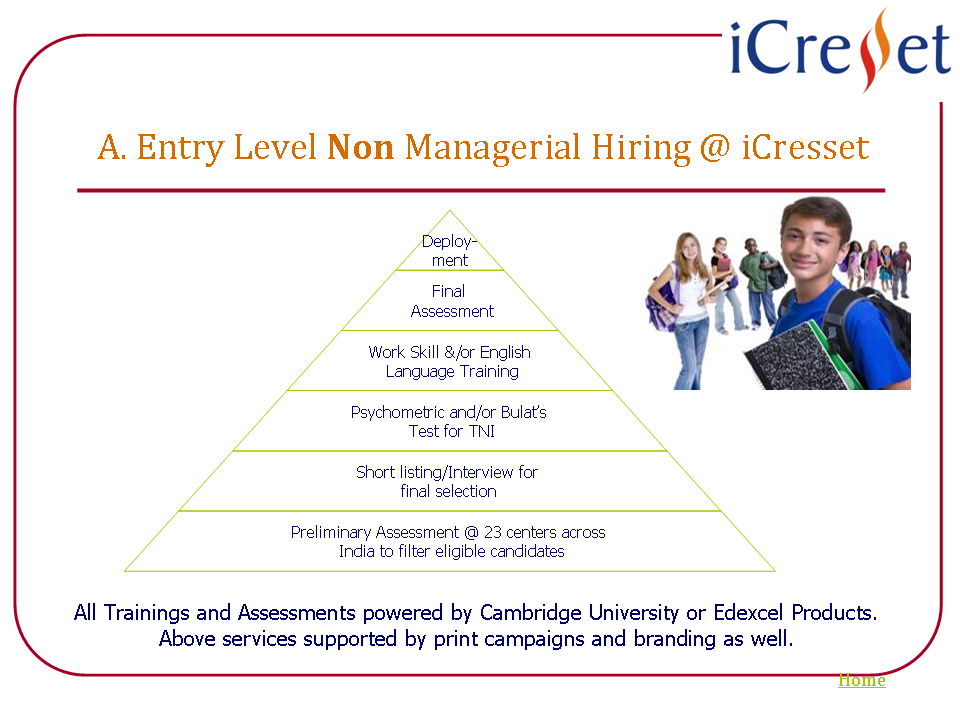 (Click the image to view as large)