ASSESSMENT
In today's "candidate-driven" market, ways you look for talent and the nature of hiring processes itself has changed. Candidates value crisp and engaging hiring experiences and appreciate transparency. iCresset's Assessment solutions equip your organization with a transparent and engaging model that enables a roadmap for growth. Beyond just acquiring and managing the best talent, it creates a talent pool that continuously up-scales to your organization's talent and growth strategies.
Job Fit Assessments
These world class Assessment Solutions come with a suite of intuitive, analytical and outcome-oriented reports which predict the best fit individuals who are aligned with your organization's culture and simultaneously meet the key Hiring & Succession Planning objectives.
These fifth Gen Assessment Solution providers bring best in class, practical and AI backed assessment results for hiring.
"TOTAL PERSON" Assessment
Prevue is an automated online test with duration varying from 15 minute to an hour. Based on the globally accepted "Big Five Personality Model", this revolutionary 5th Generation Total Person Assessment tool generates 9 comprehensive reports, catering to every stage of Talent Management's Life Cycle.
It has been used successfully to reduce attrition, improve productivity and supports high-volume usage across the Talent Management life cycle.

Read More
Read Less
iCresset uses PREVUE a proven Hiring and Development tool reputed for:
Job Benchmarking Capabilities
Total Person Assessment – including Aptitude, Interests and Behavior
These Attributes:
Reduce Attrition
Improve Productivity
Enable High-Volume Usage across the Talent Management Life Cycle.
MEASURES
4 General Mental Abilities

3 Motivations & Interests

13 Dichotomous Personality Traits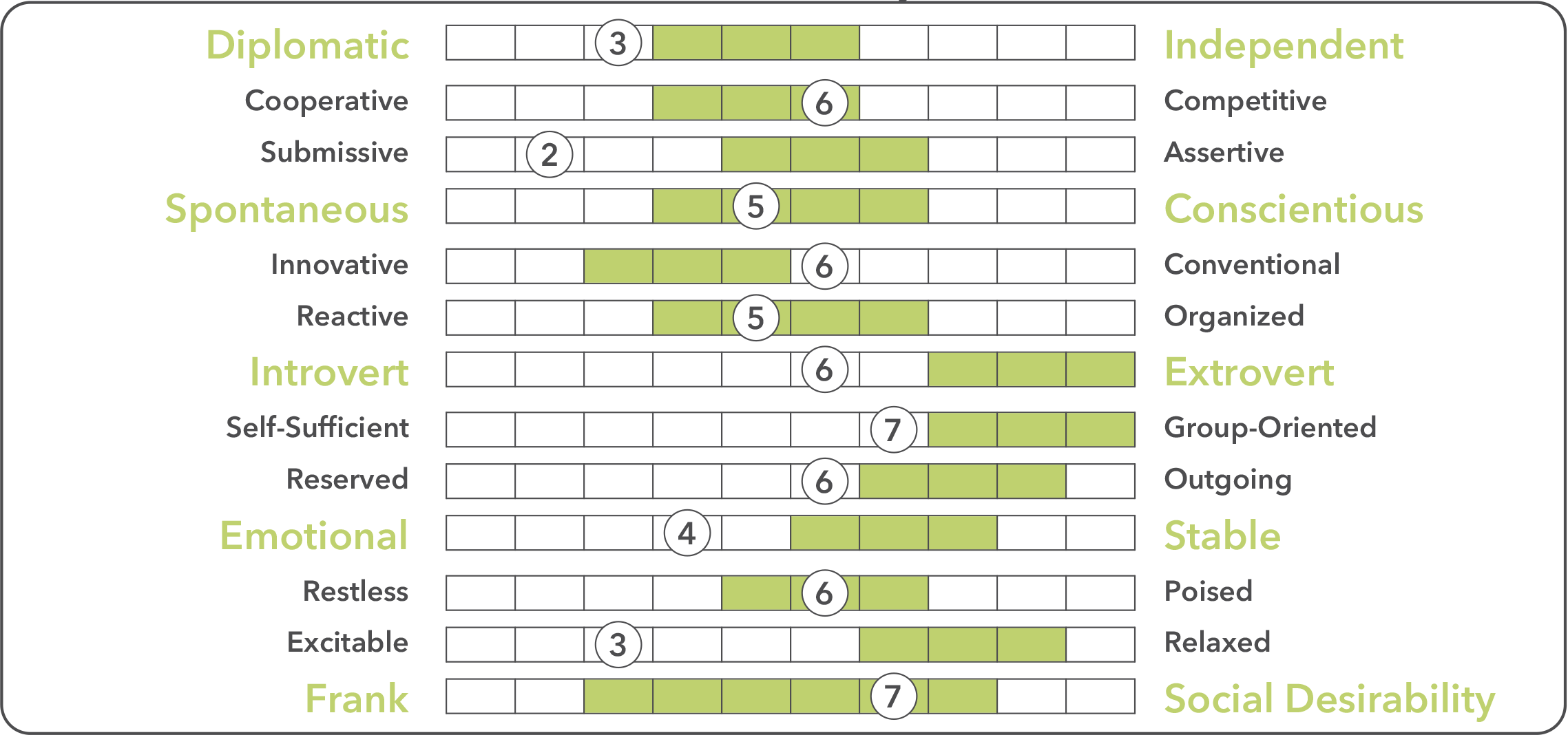 COMPARES
Candidates Fitment with ideal Benchmark for the Job

PREDICTS
"Job Fit"- Reflects candidate's predicted success quotient in the job. To be used for selection/succession planning/career counselling
Click the report to download.
Saville Consulting Assessment
This comprehensive tool is a proven accurate measure of Personality and Competence, gives you dual insights in Talent & Motive and helps in understanding performance enhancers and Inhibitors. It also evaluates the cultural and environment fit of the individual. We use Saville Assessments for an objective and informative selection process, supported by behavioural event interviews.

Read More
Read Less
SAVILLE CONSULTING ASSESSMENT
Developed by Prof Peter Saville of SHL fame, The Expert Report suite from Saville Consulting Assessment is best suited to meet the Leadership Assessment and Development needs. This comprehensive Assessment delivers the following outcomes:

Strong and accurate measure of Personality & Competence potential
Dual insights into Talent (what one is good at) and Motive (what one enjoys doing)
Helps in understanding Performance Enhancers and Inhibitors
Provides insights into the Culture & Environment fit of the individual
Option of generating multiple reports from the same instrument
Assessments captured on the globally accepted Saville WaveR performance culture framework
Reputed for delivering a positive candidate experience

iCresset team is accredited for the use of Saville Assessments towards enabling an Objective and Informed Selection Process, aided by Behavioral Event Interview.
Click the report to download.
Robust & Comprehensive Reference Check
Skill Survey is an automated 3600 Feedback Tool for information-rich and development oriented Reference Check Process. Instead of relying on word of mouth/over the phone reference check practices currently prevailing in the market, Skill Survey enables an objective take on candidate's past performance.

Read More
Read Less
Pre-Hire 3600 Reference Check
Step 1
Recruiter
The recruiter enters candidate information and the choose job-specific survey.
Step 2
Candidate
The candidate enters the relevant reference information.
Step 3
Reference
The reference completes candidate assessment, adds personal comments on the candidates strengths and indicates areas of improvement.
Step 4
Generation of Report
The report can be downloaded after a minimum number of references have responded.
Click the report to download.
Copyright © iCresset, All Rights Reserved.